"LIVE TRUE TO YOU" Package
4 Sessions Combine Healing Energy Balancing/Life Soul Coaching Support

"LIVE TRUE TO YOU" PACKAGE

Find resolution for any life issue
Receive support, guidance and healing as we tap into the karmic memories and limiting programs locked into your DNA.
As you release the old energies that no longer serve you, you gain new focus, clarity and solutions to move forward
This program is personalized for your needs and your intentions.
Are you ready to choose to move forward?
This 4 session package will assist you, if you're wanting to:

Release issues that keep arising
Move through feeling "stuck" in one or more areas of life
Understand what's really happening-the bigger picture and meaning
Let go of underlying feelings of anxiety or frustration about life
Feel the freedom to move forward and manifest your dreams
Release repeating emotional, mental, physical and/or behaviour patterns that create pain, struggle and conflict and keep you feeling like you're treading water
Be clear on where you are headed, your dreams

Stop hiding your radiance; your gifts
Live your fullest potential and authentic expression
Create your dreams that you feel are unattainable right now or don't know how to go about it
Feel good about yourself again and confident about your life
Find inspiration, inner peace, satisfaction
HOW THE PROGRAM WORKS
4 SESSIONS - Your choice of times over 2 months

The initial consultation and Soul Attunement healing is 2 hours

3 healing sessions are 1 1/2 hour. These may be other healing modalities that I use as appropriate AS YOU CHOSE.
BONUS
An interim check-in coaching session offers support, insights, new perspectives; it is scheduled between each session by phone for approximately 20 minutes

Each session combines Soul Attunement healing energy balances, Inner child work and Life "Soul" Coaching. The recommended time period for 4 sessions is two months. Sessions can be weekly. It is your choice. The soul coaching support is available following and between sessions

SESSIONS are in person OR telephone OR Skype

WHY A PACKAGE OF 4 SESSIONS?

I assist you to set a clear intention, that allows you to maintain your focus on what's important daily.

It's so easy to become swept up in the daily distractions, emotions, obligations and to-do lists

Your commitment allows for on-going guidance, support and healing that brings a deeper level of resolution than individual sessions taken at random.


The regular soul coaching brings continuity. I am a sounding board for you that offers depth of understanding, insights and new perspectives. I assist you to identify your "blind spots".

Weekly check-ins

support you to reflect on what's changed, allow for clearing and consolidating energies that still need to be aligned, to create the shifts you desire.

You develop the important skill of bringing conscious awareness to what's shifting and also what discomforts are arising.

Conscious awareness is the beginning of change. You can install new habits of dealing with issues as they arise




Coaching is practical -

I offer loving support, practical suggestions resources and tools to assist you to move forward.

The Domino Effect.When you address issues in one area of your life that show up as the priority as this time, a

ll in your life begins to flow more easily again.

You will begin to live feeling more centred, you will think more clearly and make empowering choices

.

It is cost effective

Valued at $740 - Your Package: $680

. Optional choice to continue sessions after the 4 sessions, at the discounted price

"SOUL ATTUNEMENT " SESSIONS

Healing Energy Balances
You lie back or sit and receive these healing energy balances. I combine several healing modalities that go deeply to the core programs held at the cellular level. We access and release the DNA programming you hold unconsciously that's creating the presenting symptoms/issues. You simply relax and open to receive your healing is activated.

The Angelic Heart Prisms is a soul gift that allows me to activate an angelic portal for connection to our spirit guides and soul councils of love and light. Through this sacred space of onnection, I facilitate your healing as I receive and transmit energies you need to shift the DNA. More on the Angelic Heart Prisms
You receive energy transmissions through sacred sounds (called language of light),(More on Sound Healing) sacred healing art that I have channelled and hands on healing - all in response to you specific needs. More on Sacred Art;

As an akashic reader of the soul records, I facilitate release of old karmic records sourced from your genetic/ ancestral and soul lineages.

I use multi-dimensional kinesiology (muscle testing) to choose a balance from the Rekindle Ancient Wisdom healing system that offers information as to what you are holding at the unconscious level. This information from Scan Lists can access the many subtle energy bodies of your multi-dimensional Being, through all time space and dimensions, that may be creating the issue.
HEALING WITH THE "COMPASSION KEY" PROCESS

In our sacred space, I facilitate with our guidance teams of love and light a simple self-directed compassion process. I assist you to connect to parts of yourself creating energy imbalances that are sabotaging and limiting you in life. As you actively participate in honoring, acknowledging and extending your love and compassion to these parts, you bring healing and transformation to life issues. You experience the power, the beauty and simplicity of self-healing.
Click Read what clients say about healing sessions

COST: $700 paid in full or installments as agreed within 2 months

Energy Balances and Life "Soul" Coaching sessions are in-person at Heart & Soul Sanctuary, Macmasters Beach or done remotely via skype and telephone for your convenience.

"LIVE TRUE TO YOU" Package

Are you ready?
CONTACT Carolyn 0438 733 517
coach@soulpower.net.au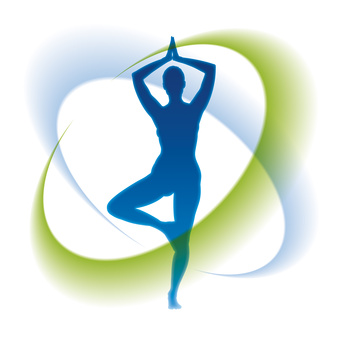 TESTIMONIAL
"After being referred to Carolyn by a close and valued friend I recently engaged in a truly remarkable healing and transformation journey that initially I approached with skepticism. Once I learned to trust both Carolyn and the processes, significant and quite surprising changes began to emerge in my life.
Each session involved a clear personal intention with a specific purpose relating to my growth or healing. As I further embarked on and proceeded through this astonishing experience I felt extraordinary shifts in my energy that resulted in healing, improved connections, and an awakening that has transformed me. I became acutely aware of improved relationships, health & wellbeing. This journey has helped me to rediscover who I am and seek deeper meaning in my life. It has also created harmony, peace, joy, love and a fulfilment that constantly surrounds me.
I highly recommend the process that involves energy balancing using a multi-dimensional kinesiology approach. Carolyn's extended knowledge and expertise in this area is inspiring. I have every intention to continue on this path of intriguing self-discovery."
In gratitude, Sharon

Privacy Policy
Thank you for your interest in the "Live True to You" Life" package. We assure you that your information remains confidential and that we will never disclose your details.
You will also receive a complimentary subscription to "Heart and Soul", an ezine offering you practical tips, articles and resources as well as regular planetary energy updates. These will assist and inspire you to find more joy, love, peace, abundance and fulfilment in your daily life, as you follow the calling of your heart and soul.
Please note that you can opt-out of your subscription at any time

Phone: 0438 733 517 Email:coach@soulpower.net.au

"Heart & Soul Sanctuary"

4 Wallace St. MacMasters Beach Australia Skype:carolyn.cini