"Give yourself fully to each moment so that you may give and get all there is. Let the pace flow naturally. Move forward. Start. Keep moving forward. Do it gently though. Do it in peace. Cherish each moment."

"Life is what's Happening when you're busy making other plans". Beatle's song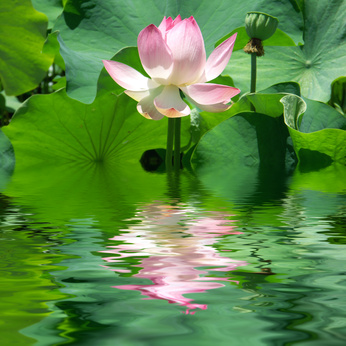 THE LOTUS FLOWER

The lotus flower is symbolic of the phases of our spiritual awakening and growth. The infinite potential we hold within.
Meditation is an age-old and scientifically proven key to finding inner peace, serenity and general wellbeing

Meditation may be the solution for you if you are:

SEEKING PEACE AND STILLNESS FROM THE BUSY MIND CHATTER
FEELING STRESSED? CONFUSED? LACKING CLARITY, FOCUS AND DIRECTION?

FEELING ANXIOUS - LIFE SEEMS OUT OF YOUR CONTROL?
Weekly Group Meditations

Individual Meditation Programs
A Customised Program for your lifestyle and needs
Meditation Programs for Individuals

A program of weekly session for *6 weeks. *Variations may be possible.
So often I hear clients who come to me saying they have never been able to meditate on their own. Usually stilling their mind is the challenge. There are many approaches. Finding what works for them and fits into their lifestyle, is the key and my gift that gets results.

This 6 week "fast-track" program is specifically tailored to develop your unique meditation practise that suits your lifestyle, individual learning style and needs. I apply my Life Coaching skills, to find what will work for you to sustain your practise. I then get your commitment and facilitate you to get into action with ease.

A Compact Disc OR audio mp3's are provided, recorded especially for you. These guide your meditation practice between sessions.

A minimum 6 week program held 1 hour each week, at an agreed time each week that suits. In some cases variations to schedule may be agreed.
COST: $360* Approx 1 hour for 6 weeks. Payment plans and concessions offered.

WHERE: MacMasters Beach, Central Coast, NSW
WHAT CLIENTS SAY
Finding peace with a busy mind

"Meditation has been a very happy experience for me and I see the positive effects in the way I engage with my business colleagues and family. My main reason for learning meditation was to find peace with my busy mind. I've improved 100% in just 5 weeks, as well as experiencing increased energy and ability to sleep well, concentrate and make decisions. In fact I've made several innovative decisions in for my business with ease. I now meditate at least once a day. The breathing technique I learned has been great for my own meditations and I feel I can use it at any time to find stillness and peace. I also enjoy using the meditations that Carolyn recorded for me. Thank you Carolyn - I will continue with my meditation practise." Renato P. Business Owner

Overcoming anxiety attacks - the power of the heart versus the mind

"When I came to Carolyn's personalised meditation program I was suffering severe anxiety attacks when powerful negative thoughts would take over, affecting my moods and life in general. I had been seeing a psychologist but was not moving forward.
Now I've achieved what I came for – the ability to easily meditate on my own which I could not do before, assisted by one of the many audio tracks Carolyn recorded during the sessions. I'm in a different mindset. I look at everything differently and my boyfriend and family have really noticed the difference. I can control when I'm anxious by stopping and doing a meditation that includes focused breathing. I've come to realise that I am not my thoughts and can take charge when they arise at any time. I'm now aware of the focus and power of opening my heart – this is the key. And I've learned so much more about myself." Rhianon Smith

Heart and Soul Connections
Meditation, Guidance and Healing Circles
Safely held in the love and light of the angels and your councils of light

These weekly sessions offer you an opportunity to experience spaces of peace, stillness and clarity. Over 90 minutes we'll explore what pulls us out of these beautiful spaces in which we access our true Self and open our hearts to the beauty, love and wisdom that we are. Meditation audio recordings are available to guide your practice between sessions. Meet with like-minded souls and share the support and healing offered so powerfully when we meet together in group.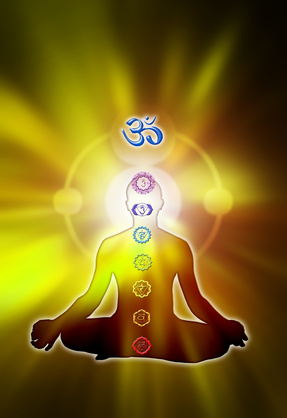 Practising "Presence"-The "Power of Now" is key
You'll learn how accessing these states of "presence" is an ever-increasing necessity in our stressful daily lives and chaotic world. I'll offer tools to assist you to connect more often and more deeply into these states, free of the "chatter" of our minds, with ease and grace.
As you learn to attune to the stillness and peace within, you connect to your source of inspiration, clarity, wisdom, peace, joy, love, creativity, abundance and guidance. Only by awakening and tapping into the natural power within you can you realise your full potential, and achieve true success and fulfillment in life. Click here TO DOWNLOAD YOUR FREE MP3 "Practise of Presence"

Combining Meditation and Ancient Wisdom Principles

I offer mini-teachings that can be applied in meditation practices or as a resource in your daily life when you are feeling challenged. This combination ensures that you'll learn to relax and access your inner guidance, your own GPS system. You'll learn how to access more unconditional love and forgiveness which is the basis of all healing. I also work with 11 Power Principles that are the basis of my Life "Soul Power" Coaching 12 week individual programs. One foundation Principle is understanding and aligning our life choices to the Universal Laws of Energy. This enables you to move forward in life with more clarity, focus and a revitalised sense of direction, more aligned to who you truly are.

The "Angelic Heart Prisms" is an expanded energy space I activate and hold for you to receive gentle loving support from the angelic and higher realms of consciousness. The "Angelic Heart Prisms" opens a spiritual doorway for communication between you and your angelic councils of light, who oversee your soul path in life and your alignment to your true Essence. As our hearts open, we open to receive their loving assistance. I also provide you with practical tools to embrace challenges. My intention is for your personal empowerment and the honouring of each person's inner wisdom. (Click here to read Article " Personal Power - What's it Mean"?)
WHAT CLIENTS SAY
"I love meditating and have felt an easy contact with my higher self in the Group meditations. My life has changed over the last 8 weeks. I give more of myself and I feel I've softened with the practise of opening my heart. I don't get as worked up or it lasts only fleetingly, when challenges arise. I notice my husband and children are happier and we communicate a lot more. Synchronicities are flowing in my life, confirming my choices are opening me to the higher path of self unfolding. Thank you Carolyn for all you give, and your special assistance for my energies to be more grounded." Chris Clark, Artist

"I was a different person by the end of the Meditation series, being more in touch with my core values and how they matched and didn't match the life I was leading. I found that the intentions I set for the duration and for each individual session unfolded perfectly. I was able to realign my focus in life, by understanding how I was creating my present and doing it with clear intention. Carolyn made this possible by allowing the group to unfold in a flexible way that allowed expression of all in the group, whilst still holding clear but flexible parameters and guiding the sessions with the true skill of an experienced and wise facilitator."
Tracy Robbins, Cranio-Sacral Therapist
Bookings essential on 0438 733 517
Space is limited to 8 people
Location: MacMasters Beach, Central Coast, NSW

Cost: $22 Concessions apply

Phone Carolyn: 0438 733 517 Email:coach@soulpower.net.au

Address:4 Wallace St.MacMasters Beach Australia Skype:carolyn.cini
Copyright SOUL POWER Unlimited 2008-2016 All Rights Reserved