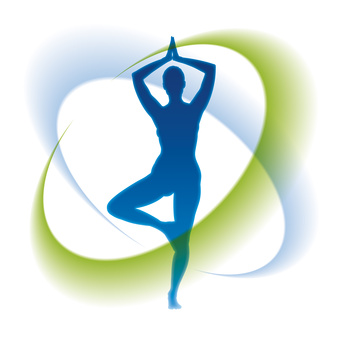 What Clients Say about
Soul Attunement sessions

"If you are looking for a highly experiential, accelerated modality for clearing blocks, moving stuck energy, enabling divine presence to flow freely throughout the human vessel, as well as to connect deeply to your own higher wisdom and soul power, I can't recommend enough, Carolyn Cini's amazing gift with her innate wisdom, unique healing techniques and application of Rekindled Ancient Wisdom kinesiology.
Carolyn's strong and clear connection to her intuitive ability, combined with her divine healing presence is quick and highly effective in the clearing of long held blockages within the entire energetic system that is the Human being.
Whether it be for an initiate undergoing mystery school inductions and other high level esoteric lessons, or for one who is just venturing forth into their own awakening, Carolyn's broad experience in working with people from all works of life as a life coach and spiritual advisor enable her to access many cosmic libraries of information. As she accesses these libraries, she is able to bring clarity and enablement for the client, and to enable the clearing process through the physical, emotional and mental bodies.
I can honestly say that the enablement of surrender, clearing and realisation on many levels are all activated during one of Carolyn's session and it's a pure and beautiful experience. I highly recommend her work and her high level of reverence and integrity for the gift that she brings". MaYanya, Multi-dimensional Pathways Navigator, Cosmic Counselor

________________________
"I have experienced many amazing healing modalities, but I have to admit my session with Carolyn was one of the most comprehensive and transformative yet. Carolyn facilitated a lovely space where I felt safe, supported and deeply relaxed during the balancing. The guidance I received was spot on and the energies I felt moving through me were profound. Since my session two weeks ago I have noticed a definite shift in my perception, I no longer feel blocked by the deep fears that I was unable to overcome by myself. I now have greater clarity and peace within, and feel free to move forward in the direction I have always wanted to, but was subconsciously sabotaging. I am very grateful for Carolyn's gift and would highly recommend a session to anyone who wants to make a shift in any area of their life."
Julie, Spiritual Teacher, Artist

________________________

"I have experienced the benefits and advantages of "Soul Attunement" energy balances over the last two years with Lakshini (Carolyn Cini) of Soul Power Unlimited and Soul Art Healing. She is very talented and accomplished in many healing modalities (including Life Coaching) and from the first Soul Attunement energy balance my life started changing immediately.
Past traumas have been released and my negative behavioural patterns have altered to enable me to live a positive life with grace, gratitude and optimism for the future.
All past therapies I explored were to no avail with no long- term gains.
I have recommended Lakshini to family and friends, as I wanted to share my insights and awareness of the long lasting improvements and benefits of her healing powers, with those I love. They too have experienced the same life transforming advancements in their personal lives.
Lakshini is a true Spiritual Healer." Sheryl Reberger, Kincumber NSW
________________________


I have had a few sessions with Carolyn and I have found them to be very powerful and effective. During the most recent one we worked on the hot flushes and other issues including fear and image. I am delighted that the hot flushes are almost gone, only 1 or 2 a day now as opposed to every hour. I am sleeping so soundly and waking up relaxed and happy. I no longer feel the fear rise up in me and can just go with the flow.
Everyone should have a session with Carolyn; this world would be a much calmer place. Lyn Tiernan, CEO, Clean-As
________________________

"The information in the session brought me a wonderful sense of recognition – some wiser being or aspect of self could see me and give context and purpose to what I was experiencing, at a very deep level. It brought relief, a reminder of home and much needed lightness." Deborah, Researcher