Can you imagine a world where more love, joy, abundance, peace, creativity, sense of community and co-operation exists?
It is time to create a new reality!
"Be the change you want in the world" Mahatma Ghandi
Carolyn-Ann Cini

Professional Life "Soul Purpose" Coach
Spiritual Teacher and Sacred Councellor
Holistic Healer, Sacred Artist, Kinesiologist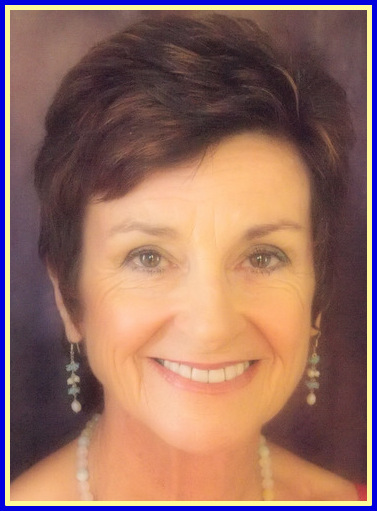 "My passion is to inspire, nurture, support and guide you, as you choose to know yourself more deeply, express your innate gifts and talents in the highest ways, and follow the calling of your heart and soul."
Hi I'm Carolyn-Ann. I feel so blessed to "work" in my passion and joy. I am honoured to share the learnings, skills, experiences and resources of my personal journey, so that you also can feel free to be more of who you are - free to love yourself, your work, your life. Click how I work for more details
"Soul Searching" A Search for Meaning
In 1997, significant areas of my life - my home, relationship, family and career - all seemed thrown into chaos by circumstances I thought were "out of my control". I felt stripped bare of everything I thought I was, "lost" in life and everything I had achieved and knew about my life, needed to be re-examined. I had felt
relatively "successful" in my careers as a Science teacher, Film Production Manager, Sales, Marketing, Public Relations Management and with University degrees in science, education and marketing. The "collapse" of my world as I knew it, ( the foundations of my just fully paid home were literally crumbling - a perfect
metaphor) was the catalyst to begin a deep search to find myself and greater meaning, love, peace, harmony and joy in my life. Similar to the"soul-searching" that my clients are doing.

Life Coaching becomes Life "Soul" Coaching
Disenchanted with corporate life in 1999, I trained and then worked in my own business as a Life, Business and Executive Coach and also applied my love of teaching and communication skills in the area of corporate Leadership, Team Building and Customer Service Training. I realise that all my career work has
involved my passions – inspired, effective communication and exploring what "makes people "tick", flourish and find personal contentment. I explored personal and spirtual development philosophies, learning and applying resources from varied sources including the ancient wisdom of the Hawaiian Huna, Neuro Linguistic Programming, Metaphysics, Spiritual Healing and the Sacred Mystery School teachings. As my personal journey unfolded, I began attracting coaching clients seeking as I had done, more joy, love, meaning, passion and authenticity in their lives. These are the qualities of our "essence", our soul, and therein lies the power of the heart - soul connection. The Law of Attraction really does work! I've evolved my unique approach to coaching - Life "Soul" Coaching" and "Soul in Business" Coaching empower clients to access their own soul guidance, integrate meditation practises, wisdom teachings, Neuro Linguistic Progamming, spiritual healing as "soul attunements", energy balancing using a multi-dimensional kinesiolgy approach called "Rekindled Ancient Wisdom", sacred art in the form of sacred art healing CODES and sound healing. Click Services for more information. Click Soul to read more
A New Chapter Unfolds -SOUL POWER Unlimited and Sacred Mystery School
I founded SOUL POWER Unlimited in 2007 to reflect the holistic and integrative approach to my work. I also trained in the GAIA Mystery School which created significant shifts in my consciousness and initiations into new "soul" gifts. Since then, I have been grounding these gifts and integrating them into my work -
accessing a soul's Akashic records to clear past limitations, channelling Divine mother (Universal Love) energies and my unique mastery "The Angelic Heart Prism" which involves channelling my sacred healing art and sound, as well as angelic healing. Click to read about the "Angelic Heart Prisms" connection to the angelic and spirit realms.

All my gifts assist me in my mission to enable you to live aligned with your true self, your highest path and potential expression in life, as you open to your heart-soul-spirit connection and guidance.
Click Services for more information.
Carolyn-Ann Cini – Qualifications/ Degrees
Accredited Business, Executive and Life Coach
Rekindled Ancient Wisdom Accredited Level 10
Master N.L.P. Practitioner,Neurods; Chris Howard
Counseling Certificate, Telefriend Helpline
Certificate in Emotional Freedom Technique
G-A-I-A Sacred Mystery School
Huna Ancient Hawaiian Wisdom

Graduate Diploma Marketing
Bachelor of Science
Diploma in Education


Are you ready? Test the waters with Carolyn-Ann in an obligation-free consultation Click here to book a session or for more information

Phone Carolyn:0438733517
Email:coach@soulpower.net.au

Address:4 Wallace St.MacMasters Beach Australia Skype:carolyn.cini
Copyright SOUL POWER Unlimited 2008-2016 All Rights Reserved