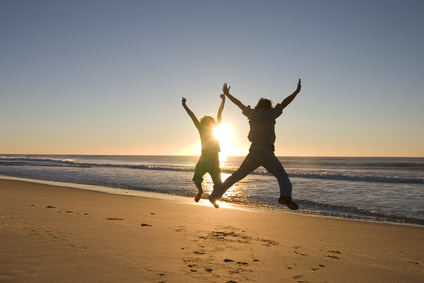 "Life is either a daring adventure or nothing"
Helen Keller
What clients say about Carolyn-Ann & SOUL POWER Breakthrough Programs

Through completing the 12 weeks of the Soul Power Breakthrough Program I was opened to new ways of thinking about how to create the life I want through my intentions and thoughts.The program helped to verify from an external standpoint where I was at in my life and what needed to shift. It provided insight on aspects which I had not yet considered, and through Carolyn's support and guidance has enabled me to move myself forward. Throughout the 12 weeks Carolyn made this process so wonderful and uplifting. Her insights and the tools she provided have already helped me so much and will undoubtedly continue to do so.The program has been a catalyst in helping change my attitude to life. I now realise I have the power within to make the life changes I want to make, and using the tools and insights that the program provided I feel empowered to do this. Following completion of the program I am feeling optimistic and energised for what is yet to come. Daria, Senior Water Management Officer
_________________

"Carolyn is a compassionate and heartfelt coach. She creates a safe and nurturing environment for discovering your soul's truth and guides you on your journey with heart-centered processes and insights. Coaching was a fulfilling and confidence building experience" Sandy, Lawyer

___________

"I really connected well with Carolyn-Ann and this provided a good basis for the Coaching sessions. My thoughts around goals went from something I wanted to do into a much more expanded view of my life, my passion and new opportunities. I felt truly inspired and supported and have some amazing achievements to look back on." Jules, Corporate Executive
____________

My experience of coaching has been a great gift to myself. Like the proverbial onion, I am forever peeling layers of myself open and Carolyn-Ann has always been there to offer the tools and wisdom to get through the sometimes teary but always illuminating process. Without judgment, Carolyn-Ann has enabled me to align myself to my own truth. It's the fuel that fires me and creates my exciting future. With love, laughter and a commitment to what's real, Carolyn -Ann has really helped bring back the meaning into my life. How quickly things change when you find the right path. Carolyn-Ann helped me find the courage to honour and walk my talk." Sue, Teacher, Singer

_____________

"I went to seek guidance from Carolyn-Ann at a point in my life when I did not have a clear idea of which direction I needed to go with my career. Within 3 months my road became clear and I had moved decisively in that direction. Opportunities appeared and I had the lifestyle I had desired for so long. Carolyn-Ann helps you set sail on journeys you have only dreamt of!" Simon Lenehan, Property Developer

_____________

"The coaching experience far exceeded my expectations due to Carolyn's authentic and spirited nature and consistently strong management of the process. Carolyn blends a series of structured coaching, NLP and other related practices to deliver a very satisfying, effective and refreshing experience. Being able to lay the foundations for a new business venture, after procrastinating for some time is testament to a very successful series!" Belinda Cordina, Group Marketing Manager, Fosters Australia

"I met Carolyn-Ann at a time in my life when I was questioning the career path that I had taken. During the course of weekly sessions we worked on the values that I held dear in my life. She reconnected me to what made me feel passionate for the work that I do and defined what really mattered in my world. With Carolyn-Ann guiding me week by week I developed a vision of what my working and home life would look and feel like. It included the environment, surroundings, the energy and and goodness of the people, how my skills and talents could be utilized and appreciated and how my world could be balanced in a loving and peaceful way. On completion of the sessions I continued on with life holding the vision clear in my mind, committed to being grateful and having faith that everything would work out. It has taken 2 years since we met and I can honestly say that everything that I visualised has come to fruition. It has been absolutely magnificent in its manifestation and I would highly recommend the challenge and the journey that Carolyn-Ann takes you on, and trust that you will be guided to where you need to be."
Margie - Teacher
___________________

"Carolyn is a well informed and passionate coach with a wealth of wide experience, knowledge and advice to share. I was stressed, unhappy in my work, stuck in inaction and struggling to find more passion and purpose in my life.
Committing to a 12 week series brought up many old habits of procrastination and resistance including the need to slow down and listen to my inner heart guidance. With Carolyn's commitment and dedication we worked through these and I have found a way forward. Carolyn has great insight and appreciated how I was feeling during the weeks and would know exactly where to push and pull. Always being available for support via phone or email and providing many further customised links, readings and support throughout the period, were very valued.
Now I am kinder to myself and can acknowledge my gifts; I feel more connected to others and all life. Assistance to identify my ideas and underlying beliefs around success has given me a new perspective on what success in life means to me. I have some powerful daily practises, tools and the confidence going forward. Especially good is the option for remote sessions via Skype which enabled session continuity while I was traveling.
If you want a journey into the challenges you face, your values and the way you are being around these and options to look at things in a new way, I can certainly recommend Carolyn." Julian Bowker - IT Consultant, Central Coast.
For more information
click Carolyn-Ann
;
Soul Coaching;
How I Work;
Test the waters. Trial a no-obligation consultation Click to book a consultation or for more information
Phone: 0438 733 517 Email:coach@soulpower.net.au

Address:4 Wallace St. MacMasters Beach Australia Skype:carolyn.cini