12 Week "Breakthrough to Personal Success" Program
A 12 week holistic and personalised program uniquely designed for you
This program is a unique combination of life coaching, meditation practises and spiritual healing incorporating sacred art, sound and angelic healing.
"When we learn to say a deep passionate YES to the things that really matter, then peace begins to settle onto our lives like golden sunlight sifting to a forest floor."
Thomas Kinkaide

Coaching is a partnership
I partner with you in this program to assist you to get clear on your highest visions for your life and to manifest these. I believe you hold within you deep wisdom and all the answers that you need. I empower you to access your inner knowing, support you to take action as you gain clarity on each step of the journey and assist you to remove old limiting programs that sabotage your success.
Over a 12 week period, we meet every week at an agreed time and day, on the telephone, Skype or in person, for 1 ¼ -1 ½ hours. This 12 week timeframe is important for it allows the necessary changes to occur at a deep level. Your brain and neural pathways are reprogrammed to new habits and perspectives.
Meditation practises are basic to the program.

We begin each session with a heart –soul connection. You will use short meditations at home between sessions to practise "Presence". I will record audio meditations specifically for your needs, to extend your home meditation practise. You will learn the power of Meditation as a tool for accessing your higher guidance, insights and healing.

"To make the right choices in life, you have to get in touch with your soul. To do this, you need to experience solitude…because in the silence you hear the truth and know the solutions." Deepak Chopra, M.D.

Between your weekly sessions
The loving support, guidance and insights I offer may extend to emails and short telephone calls between sessions, when appropriate.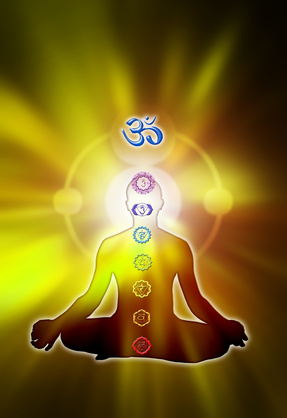 Coaching gets you clear on your intention for the program
The first step is to work together to get clear on your chosen intention for the 12 week coaching series. Intentions may relate to any aspects of your life and are powerfully sourced and offered from your heart-soul connection. Intentions differ from goals in that goals often reflect the conditioning of your past, the "should do's", the expectations taken on from significant others in your life. These arise from the mind that will try to keep us "safe" in the old behaviours and comfort zones.
We will tap into your passions and deepest heart desires, for these are the barometer of your soul urging you to become more of who you are, to grow and evolve.

Tangible Results
When you are clear on your intentions, I assist you to create a detailed vision and get into action. We'll tap into your natural skills, talents, resources and creativity as I hold a loving, safe and supportive space to guide you to move forward and create the necessary changes.
The focus is very practical, finding solutions, strategies and actions that move you forward to fulfilling results that enrich your life. I will offer insights and suggestions.
Each week you will choose and commit to actions that will move you forward, one step at a time. A workbook is provided as your coaching record, Additional information, resources and healing sessions are offered, according to your needs.
Opening to more of who you are - a beautiful journey of love as you reclaim your true self
As your soul nudges you to reclaim your true self and live authentically, you'll find clues in the issues, people, opportunities and circumstances you are currently attracting into your life. Those that are bringing you discomfort and challenges offer opportunities for healing, releasing limiting patterns from the past that no longer serve your personal growth. As you develop more love, patience, compassion and gentleness both for self and others, the heart expands and deepens your soul connection allowing your true self to shine forth.
I assist you to recognize and strip away the layers of conditioning that hide your true self and limit your progress. These are the limiting thoughts, beliefs, programs, perspectives and habits that simply reflect old ways of being that no longer serve you. Article "Living True To Yourself - A journey of Love".
Change happens from the inside out – deep healing of DNA facilitates change
My holistic approach is structured and practical as well as intuitive. I hold the "Angelic Heart Prisms" sacred space for you at all times and draw on various healing modalities to fast-track your progress with more ease and grace, as you step through change. This includes Soul Attunement and Soul Guidance sessions and energy transmissions using Angelic healing, sacred art and sound healing energy that reprogram you at the core cellular DNA level. My training as an Akashic Record Keeper accesses the karmic memories (the soul records) for release that are sabotaging your progress Click to read about Soul Attunement sessons.
The "Angelic Heart Prisms" is a powerful, loving and supportive space for connection to your highest guidance and to access healing.
In 2007 I began anchoring this etheric temple space on the planet that opens your connection to your soul guidance counsels of light and love. My sacred art is a major part of this and I now have close to 200 drawings that are energetic healing transmissions that can repattern DNA programs which may be limiting your true expression. In each session, as I activate and I hold this space you feel centred, calm and still. I also draw on the unconditional love of my Divine Mother connection to provide a sense of safety and non-judgment.
If appropriate a Soul Guidance session supports and empowers you to receive answers to any questions related to your soul path, soul gifts, action steps, priorities and divine timing. Learning to develop your own inner knowing and guidance connection is an optional part of the program. Click to Read More

For more information and to discuss your needs click to contact me
Perhaps you're still unsure?

Experience a mini-session (30 minutes) free of charge, no-obligation to see if SOUL POWER Coaching is a fit for you and can meet your needs right now. Click to book

A Comprehensive 90 minute No-Obligation "Breakthrough to Clarity and Direction" Consultation
This offers you the opportunity to experience "Soul Power" coaching and decide if it's for you. There is no obligation to continue.

You'll definitely come away clearer on where you're at right now, where you'd like to be and what's needed to move forward. Click to read about a "Breakthrough to Clarity and Direction" Consultation.

Available by telephone and Skype globally carolyn.cini OR in person at 4 Walllace Street MacMasters Beach, Central Coast, NSW, Australia.

Contact Carolyn: 0438 733 517 OR click to email

As a professional accredited Life, Business, Intuitive and Executive Coach since 1999, I integrate my skills as NLP Practitioner, Spiritual Wisdom Teacher and Healer to develop unique Life "SOUL POWER" Coaching programs to assist you to align body-mind-heart and soul into action.
To learn more click About Carolyn-Ann; Click to read about how I Work