The SOUL
"That part of the Being that contains who we are, our unique gifts and passions. It is the Essence of our Being and holds our life contracts and destiny."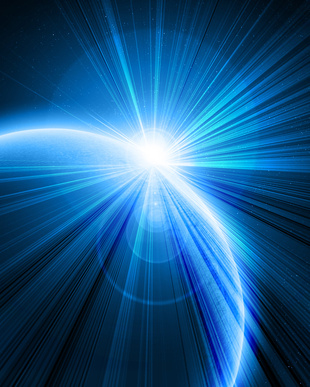 LIVE TRUE TO YOURSELF

Align to Your Passions and Purpose in Life
Tap into your inspiration, love, wisdom, joy and fulfilment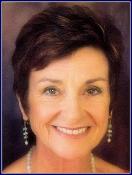 Carolyn-Ann
Life Coach Kinesiologist Sacred artist
Spiritual Healer Spiritual Teacher Akashic Records Past-Life Reader
Welcome to SOUL POWER Unlimited

Reconnect to your true self, live fully aligned to your passions and life purpose
Thank you for visiting my site.
I'm Carolyn-Ann Cini. As a Professional Life Coach, Sacred Artist, Spiritual Teacher and Healer, my passion and joy is to assist you to to fully and authentically express yourself in your life and work. As you become more of who you are, own your special gifts and talents, your joy and passions are expressed more fully. With this comes more peace, love, happiness and contentment in life. You are choosing to live true to yourself, not according to someone else's version of your life.

Releasing old ideas of who you are allows more of your true self to shine
Often on the journey of reclaiming your true self, challenges and set-backs arise. These are nudging you to delve deeper and to see a higher perspective for your life. This is your "Essence", your Soul, pulsing you to change and align with your true nature. The immeditate result is that you may be questioning where you're headed in life, your current work or relationships, perhaps feeling disconnected from love, happiness, peace and inspiration. Feeling "stuck', lacking clarity, focus and direction in life, can create anxiety, even overwhelm.
Personal Growth
In the journey of reconnecting to your true self, you lift and release the layers of conditioning that you have identified with as who you are. The "soul" qualities transform your life, as you ignite more peace, joy, love, creativity, inspiration and contentment in your life. You are living true to yourself and your destiny. This is the Power of the Soul. It is Unlimited! To read more click "Living True To Yourself - A journey of Love".
SOUL POWER Unlimited -The Power of the SOUL
In 1997, challenges in all aspects of my life seemed overwhelming. As a consequence of my own "soul-searching" to know myself more deeply and find meaning in my life, I founded SOUL POWER Unlimited in 2009.
My wish is to lovingly support and guide you. I know I am here to share my experiences, learnings and skills, to simplify and bring ease and grace to your journey of reconnecting to your authentic self - a journey of personal growth, love and fulfillment.
The heart and soul connection - key to your life purpose
Your connection to your true self, your soul, is sourced through opening your heart and the stilling the ''ego" mind. Peace of mind arises from the peaceful heart. The soul connection allows you to see the highest vision for your life, your destiny or life purpose. When body, mind and soul are in harmony, life abounds in these "soul" qualities and your creations flow with ease and grace. Read more about "The Soul"

This site provides you with information about my services and what to expect from my work. read more
My approach is holistic and creative, combining individual and group coaching services, life directions counseling sessions,several healing modalities including a kinesiology approach to energy balancing called "Rekindled Ancient Wisdom", sacred art codes for healing and deep transformation, soul blueprints and personal growth workshops. I draw on my studies of Metaphysics and Ancient Wisdom principles, my intuitive knowing and life experiences, my gifts and toolkit of resources that I've acquired on my journey.
"My passion is to inspire and assist you in practical ways to move forward taking action to empower and enrich your life, to follow your heart and become more of who you are."
Please explore and enjoy perusing the site..... and feel free to take advantage of a FREE 30 minute no-obligation consultation. Gain clarity to claim your authentic self and to move forward towards your dreams.

Phone Carolyn: 0438 733 517 Email:coach@soulpower.net.au

Address: Heart & Soul Sanctuary, 4 Wallace St.MacMasters Beach Australia Skype:carolyn.cini
Copyright SOUL POWER Unlimited 2008-2017 All Rights Reserved