"When you respond to life's difficulties with compassion and love instead of fear and doubt, you create a "heaven on earth" - you bring the aspects of a more balanced and harmonious level of reality into physical being".
Gary Zakov, "The Seat of the Soul"
"I see our partnership as a beautiful dance, as I hold an ever-expanding space of loving support and gentle guidance for your magnificence, deeper wisdom, unique gifts and talents to unfold. As we dance I tune into the subtle nuances. Your unique version of the dance reveals itself, as you move forward."
Your Essence, your soul, holds your unique blueprint - your natural gifts and talents and highest potential expression of these in the world. It is my passion and joy to assist you to live true to yourself and unique soul path. This is your source of more joy, inspiration, love, peace, creativity and fulfilment as you open more fully to your heart and soul connection.

My work is a co-creative partnership with you

I believe that you hold within you all the answers to fulfilling your highest life path. I am honoured to partner with you in assisting you reveal the mystery that is uniquely you and your life. As your guide and facilitator, I seek to empower you to know your divine nature, reclaiming the love, light and power your are, as you journey home to your true self.
"The Angelic Heart Prisms" - connects you to your soul counsel
I activate and hold for you, a nurturing, safe and powerful energetic space that allows you to easily connect to your inner knowing and soul councils, called the Angelic Heart Prisms. This sacred force field of energy is one of my soul gifts I've been activating since 2007 and it supports my soul purpose which is to connect you to your highest potential soul path and guide you forwards into action. Many sacred art healing CODES, that I have created as part of this soul gift, offer energy transmissions to effectively shift any cellular memories held in your DNA programs, that are preventing your forward progress. I also connect you with the universal unconditional loving support energies of "Divine Mother" and a team of Akashic (soul) recordkeeper guides to assist you to release unresolved karmic memories from other times. Click to read more

Creating A New Reality- Change happens from the inside out
Expressing yourself more authentically requires your willingness to change by acknowledging and releasing all that presently limits you. I know the challenges and rewards that choosing to let go and embrace change, can bring. My intention is to simplify and add ease and grace to your journey inspiring you with loving support and sharing the wisdom, insights and varied resources of my personal journey.
You reclaim you true self, as you release all that you are not. It is a beautiful journey of love.
As your heart and soul nudge you to reclaim your true self and live authentically, the clues are reflected to you in the current issues, people, opportunities and circumstances you are attracting into your life. Those that are bringing you discomfort and challenges offer opportunities for healing. Unconditional love is the only energy that heals. You develop more love, patience, compassion and gentleness, both for yourself and others. Your heart expands and deepens your soul connection allowing your true self to shine forth. Click to read more about the Soul and article "Living True To Yourself - A journey of Love".

The Power Of "Presence" is the Power of Now

The practice of tuning out your chatterbox "ego" mind and finding the stillness within, draws you deep within your "heart centre", a place of stillness, lightness, peace, unconditional love and tranquility, deeply resonant and connected to your soul essence. This connection to your heart and essence is a key practice to access your intuitive knowing and clarity about your life direction and focus, the voice and consciousness of your soul."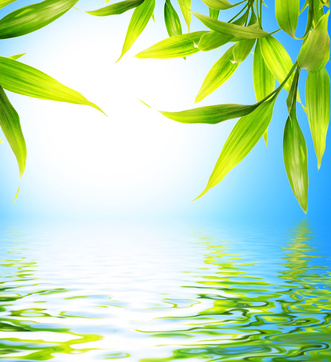 Understanding and applying the Principles of Energy such as The Law of Attraction

Life is energy in motion at different levels of vibration. Creating your reality follows the energy principles of the Universe, now validated by the modern science of Qantum Physics. Learning to apply Universal Laws such as the Laws of Attraction, Karma, Creation, Divinity, Manifestation and Reflection is a key to success.
Click to read about Services
Click here read about Carolyn-Ann
Click to read what clients say about Soul Power Life Coaching
Click to read what clients say about Soul Attunement Sessions
Click to read what clients say about Soul Guidance Sessions
Click to read what clients say about Meditation programs

To see if Soul Power Unlimited is a fit for you and can meet your needs right now, experience a mini-consultation (30 minutes) with Carolyn, free of charge and with no-obligation.
Register below.
A Detailed 90 minute No-Obligation "Breakthrough to Clarity and Direction" Consultation:

This offers you the opportunity to experience "Soul Power" coaching and decide if it's for you. There is no obligation. You'll definitely come away clearer on where you're at right now, where you'd like to be and what's needed to move forward. Click to read about a "Breakthrough to Clarity and Direction" Session.
Call Carolyn:0438 733 517 Or click to email Skype: carolyn.cini

Address:4 Wallace St.MacMasters Beach Australia Skype:carolyn.cini
Copyright SOUL POWER Unlimited 2008-2016 All Rights Reserved