"Everything that has ever happened, is happening and can happen, is recorded in the Akashic records.
Your akashic records contain the wisdom gained by your soul over all time. It is avaialble to support, clarify and guide you on your journey"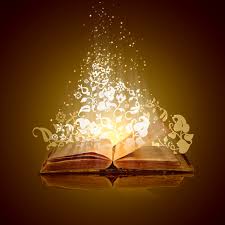 PAST LIFE AKASHIC READINGS - WHAT CLIENTS SAY
"There is nothing quite like walking into a space, being greeted with love and feeling totally at peace..but to then be taken on a very personal inner journey, an adventure of your soul and re-emerge into the land of the living with more clarity on your life's circumstances...what can I say other than ...what a gift! Thank you Carolyn. All my love.
Fleur, Massage Therapist

"From the moment I arrived for my Akashic reading session, I felt safe and protected in the sacred space created by Carolyn. There was a deep connection with my angelic guidance team as Carolyn lovingly transmitted the messages. I felt deeply empowered when I received the messages which helped clear old aspects and patterns that have repeated in this lifetime. I feel much lighter and free from those blockages in my personal relationships. Thank you Carolyn for sharing your beautiful and powerful gifts. Blessings
Keesha Goode October 23, 2015, Mandala Artist
"I have enjoyed these sessions with Carolyn. They have been amazing insightful and even on occasions joyous. Carolyn has and conducts the sessions with integrity, love and honour aiding you to acknowledge "that" which you need to reconnect to with love and to release. A session that resonates on many levels and one that empowers, aligns you and encompasses the whole. Thank you so much Carolyn"
Lavinia Smith-Lewis October 26, 2015 Artist Art Therapist

"Carolyn is a gifted and perceptive intuitive healer. Her Akashic reading sessions are crystal clear and offered with integrity and profound insight. The care and clarity of her guidance allows a safe and transformative process to occur. With deep thanks"
Corinne Berry
"I have now had the honour of attending two of Carolyn's Akashic reading sessions. If you want to understand why you keep attracting the same types of people and recurring patterns in your life, then this is the ideal treatment for you. Carolyn was easily able to access my Akashic records and give detailed information about my past, which resonated with me at a Soul level. With this information came an understanding of why things happened as they did, allowing me to accept, forgive and release what has been holding me back. I feel both lighter and brighter since attending these sessions and look forward to working more with Carolyn in the near future. Bless you Angel."

Justine Nevins, Healer and Psychic Reader
"I just want to say a huge thank you to Carolyn for her Akashic reading. My brain is working so much better. People are accepting me. I don't feel as guarded and I'm not afraid of being judged. I can remember things without having to write them down. I am doing things in the correct order. I can actually think straight. My sister's daughter out of the blue made contact with me for the first time in years. The lady who had shunned me for six years had a conversation with me. I'm no longer afraid of another lady who I now see has some real issues about me and I see so clearly it's her stuff. I feel liberated and at ease. Thank you Carolyn, your wonderful compassion for me and others is a gift to the planet. So it is."

Mandi Thomson, Astrologer
"Thank you so much for a beautiful session. I am still in awe of the thunder and lightning during the session and the parrot with a very relevant message for me. When I read about the symbology of King Parrots, plus my own significance of such things been shown during the session, it was a clear message to where I need to focus my energy to step into my authentic self.
What was touched on during the session came at a time in my life that has been similar to what looks like living life as Groundhog Day.
The releasing of agreements that no longer serve me was a profound moment where I felt my whole being, being freed from these old beliefs that I had accepted as my truth.
I feel blessed to receive such a sacred healing a gift to reconnect to my true essence. Thank you Carolyn. With much love,"
Stephanie Gregory, Art Therapist
"Receiving a personal Akasha reading from Carolyn as an Angelic Counsellor of Light, has been an extraordinary gift of deeper understanding and direct insight into the emotional based behaviours that have played out in my life. Her empathic, non-judgemental approach has allowed me to feel safe, supported and accepted for all that I am.
Each session has peeled back layers – bringing up fears and aspects of myself that needed to be recognised for me to grow & move forward in a more positive direction. By acknowledgement of the information & issues raised, I see the what, why & how emotional behaviours have impacted on how I perceive myself & react to the significant others in my love relationships.
My journey has been reflected in the cross I bear, the suffering I have endured for feelings of unworthiness & fear, by holding on to the emotions of anger, grief & lack of trust from past life experiences.
Through the love, light & grace of the guidance to surrender and forgive these long held beliefs, which no longer serve my highest good, I am able to hope and believe in myself once again, to trust & keep my heart open, to access the power of unconditional love & wisdom within."
Pam Peters, Nurse
BOOKINGS/ INFORMATION: 0438733517
coach@soulpower.net.au
Click read about Carolyn
Click read about Soul Power Unlimited Services